St John Fisher Live On Air
Now more than ever we want people to be able to access Mass and to feel a part of the Church even when they cannot physically attend.
Masses at St John Fisher are now being live streamed. We have our own YouTube channel where new videos are published.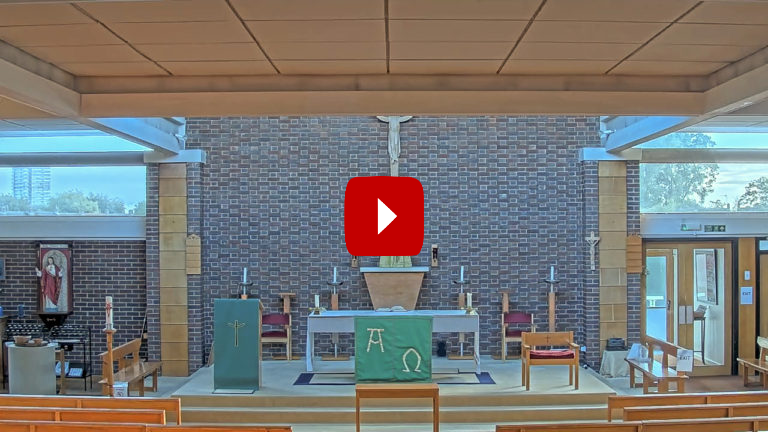 Joining us for a live streamed mass is easy. Simply click on the image "Live Stream" on the home page of the website or go to:
https://www.youtube.com/watch?v=Jj9T9vxuNjQ
You do not need a YouTube/Google account to join us for mass. However if you would like to subscribe to our channel, please follow the links below for some instructional videos.
How to subscribe to a YouTube Channel
Celebration of Mass
Public Masses Four Times A Week – all Masses will be live streamed (church will not be open on other days)
Saturday at 10am, Monday, Wednesday and Friday at 9am
Weekend Masses Saturday 6.30 pm, Sunday 9.30am and 11.30 am
Fr Des will celebrate a private Mass for your intentions on the days when public Mass does not take place.